Philips HeartStart OnSite AED Defibrillator - M5066A (hs1) AED Defibrillator. Best prices on aeds and free shipping.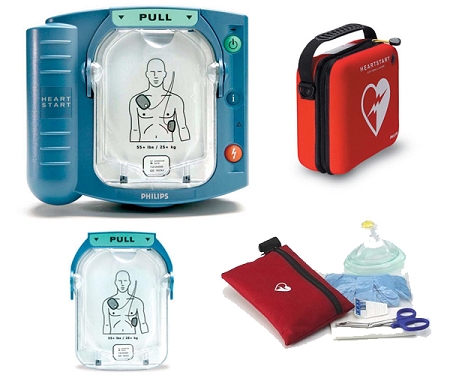 Buy a NEW Philips Heartstart onsite m5066a AED
TOTAL COST IS $1,275! This lowest allowed price even includes FREE UPS shipping for the #1 ranked and most popular AED Defibrillator on the market!


Included with your order:
Brand New m5066a Philips HeartStart OnSite aed defibrillator including 8 year warranty
1 adult SMART Pads cartridge, free prescription, 1 Battery, Owner's Manual, Slim Carrying Case (standard - larger - case is extra $ )
FREE HeartStart Review Express Software, FREE Overview and Demonstration Video Via online link,
FREE Ground Shipping, AED Check Tag,
Email or call 888-388-9250 us for more free Accessories from us: